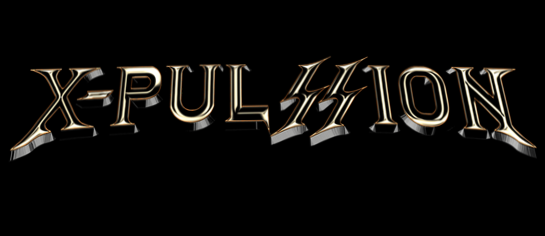 Our line-up:
Rayburn Thrashfield (Vocals & guitars).
Jake Oldman (Guitars and backing vocals).
Ace Wilder (Bass and backing vocals).
Theodore Cannonball (Drums and backing vocals).
Biography:
X-Pulssion consists of four Finnish musicians: Rayburn Thrashfield, Jake Oldman, Ace Wilder and Theodore Cannonball. Together we form a powerful and heavy sound mix, where rhythm sections are dominated by heavy riffs. Band members has same basis of influences: Metallica, Megadeth, Pantera, Stone and Children Of Bodom has influenced greatly to band members since the beginning of their early teenage years. Band's origins goes to time where similar musical tastes, having fun and drinking habits interfaced. Irony, satire and black humor are important part of the band since we want to make people to think and sometimes even provoke to get attention. After all it's all about just having fun!
Our band website is http://www.pulssion.com.