Wreak
The pursuit of Peace through Excessive Violence
6 Track E.P
Released 3rd June 2016
By: Pagan Hel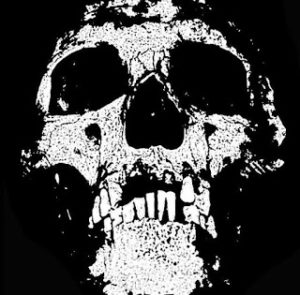 Wreak – Providence, Rhode Island
Links:
https://www.facebook.com/wreakmusic
Listen here:
https://wreak.bandcamp.com/album/the-pursuit-of-peace-through-excessive-violence
Recorded & Mixed @ Thee Mausonic Temple [Providence, RI] by Blassstphlegmouse. Mastered by Ken Marshall @ Hiwatt Labs [British Columbia, Canada]. Cello on "The Great & Mighty" by Aidan Weisensee and Scott Quillin.
Genre: Thrash Metal/Grind-Core

Biography:
"WREAK hails from Providence, RI and was established in January of 2015, Year One, thus opening up the floodgates. WREAK is a dynamic group of musicians mixing influences from 80's Thrash/Heavy Metal, 90's Grindcore and Death Metal, as well as 1970's Hard Rock!"
~~~~~~~~~~
If you feel like smashing your fist through a wall, think again! You may not have to if you listen to 'WREAK' just let them do all the hard work of expelling the anger and aggression from your body, although it could work the other way and you may feel the torment rise within your veins significantly, but what the hell you may as well go out with a bang!
Not to be mistaken for weakmusic either! Hardly, seeing as it will blow your brains out as soon as you start listening, but the catch is that they are not all aggression, well 98% is but that 2% can be attributed to ambient and stoner mixed into its vibrancy and of course, don't forget the rock element too!
I just love the title of the E.P – sometimes it is the only way, although, be it through music and let's be clear about this, in no way do I condone violence unless of course it is musically administered you understand!
The first track most definitely has an 'Unstoppable Inner Will' as it brutalises the senses beyond everything normal in a mad world! It wreaks vengeance in the most savage way, with its gravelled guttural tones and thrashtastic, grinding and bombastic musical embrace that simply has a crushing effect on the rib cage!
'Zealots' has a more uplifting beginning and ambles along to a harsh vocal but does push back into its comfort zone further on and literally beats your ears to death, as it magnificently takes hold of the senses with a mad and yet magical array of frets that congeal into sheer mesmerising savagery.
'The Impossible task of getting along with everyone' it can be difficult as we are all different, however, this track sums it up in music. Although I reckon I could get along with this lot as they have ticked all the boxes for being downright brutal – just the way metal should be played and indeed executed. Definitely, a track to bang your head to, and maybe dry your hair at the same time!
'The Great and Mighty' knocking the pace down slightly at the beginning it then bellows out a thunderous vocal roar. It's harsh, unyielding and vengeful, once again the pace turns a corner and twists into a barbarous and remorseless menace that for me, finishes far too soon!
'Pissants in the Rat Race' sounding almost punkish with its shouty vocal bonanza, this track engages with an uncivilised, primitive rhythm. Vicious and coarse it isn't a track to be messed with.
'A Sucker is born' is a more ambient menacing, almost predatory track that stalks its prey with utter ruthlessness. Its rhythms can be likened to possessing a typical stoner trait, so no calling these guys a one trip pony! This is also where the band shows their 70's hard rock pallet and on which a great way to end this superb E.P. Then again there is always the repeat to fall back on…..
9.5/10
Track List:
Unstoppable Inner Will
Zealots
The Impossible task of getting along with everyone
The Great and Mighty
Pissants in the Rat Race
A Sucker is born
Members:
Aaron Weisensee – Guitar
Bill Pincins – Lead Guitar
Rob Cinami – Drums
Tom Sly – Bass
Pat Woods – Vocals/Lyrics