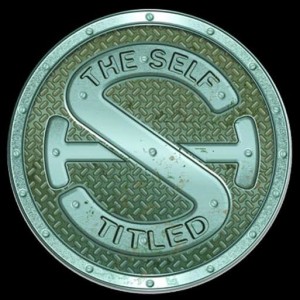 THE SELF TITLED are one of the UK's most prolific new Rock/Metal bands on the scene. The band Re-formed in 2010 and has played nonstop with an impressive array of live shows already on its CV. They have played with bands such as Kobra And The Lotus (Gene Simmons Band), Breed 77, Forever Never, Zico Chain and Sarah Jezebel Deva just to name a few. Add to this some of the biggest festivals and Bike Rallies in Europe such as The Bulldog Bash 25th Anniversary (UK Aug 2011) who they played alongside Status Quo, The Damned and Gun. They performed at MAG Farmyard Party and played main support at the BMF Biker Festival in September 2012. They have also played at the world famous Underworld in Camden Town Dec 2012, supporting the mighty Skreamer and was asked to perform at The World Zombie Day, London Oct 2013.
In Aug 2014 The Self Titled will be returning to the stage at The Bulldog Bash http://www.bulldogbash.co.uk and will also be appearing at The largest Alternative Festival in the Universe, Alt Fest! http://www.alt-fest.com
The Self Titled recorded their debut album DEFACED at Anchorbaby Studios, Kent UK with producer Dan Lucas (Jairus) in Jan/Feb 2012. The anticipated album is now on sale on various digital downloading sites such as Amazon and iTunes.
As of Jan 2014 the band have signed to James Black at Black Radar Management (American Head Charge). The band are very much looking forward to working with James and the team. Currently they are writing their 2nd Studio album which is due for release Summer/Autumn 2014.
The band sits well with a whole range of Rock and Metal genres which makes them quite unique in the Rock & Metal world. They have a polished live performance and put on a very energetic, high octane show. The band is comfortable on a large stage and are destined for the big time as they continue to expand their profile and loyal fan base with performances all over. Keep an eye out for THE SELF TITLED.
For more info on the band, merchandise and hiring please contact:
Black Radar Management 
Mobile: (+44) 07960 611 584
Office: (+44) 0203 411 5583 
James Black / Manager
Jenny Stanley / PA and Assistant Manager
jenny@blackradarmanagement.com
 Skype: BlackRadar1
http://www.blackradarmanagement.com/
www.facebook.com/BlackRadarManagement