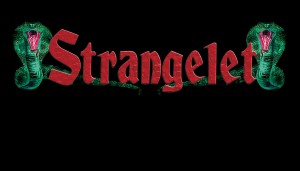 STRANGELET is a hard and heavy band founded in Heilbronn, Southern Germany. Their sound and style is influenced by rock acts from the glorious 80s, including powerful riffing, melodic vintage keyboards and catchy refrains.

Also the four dudes and power lady on drums integrate modern elements, techniques and influences, so a refreshing new sound is to hear in their songs, from hard bangers to epic ballads.

It should be noted that the stage-acting and live shows of STRANGELET also stands full in spirit of 80s rock-events, call it very explosive, entertaining and eye-catching rock and roll.