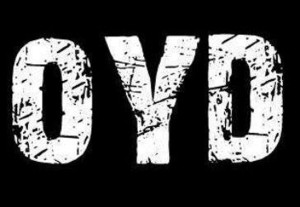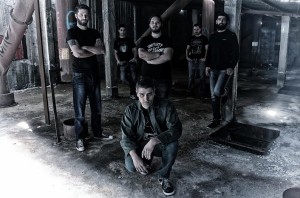 Summon: How did the band get started?
George: The band got started around the spring of 2012.
Summon: What kind of music do you play?
George: It would be kind of difficult to apply a term since our music is a blend of various genres based on the different tastes of our members…We like to call it "alt metal" but still, it might not be appropriate…the listener will spot elements of metal, nu metal, grunge, hard rock and other styles…
Summon: How has the band response been?
George: The response so far has been quite warm and it helps us gain strength to carry on…Despite the fact that the album has not been released yet (2nd of October) people show interest in our work already and that is something we did not expect to happen  at this level…
Summon: Where did the band name come from?
George: The band name came from some weird coincidence: every major change in our band (usually the good ones), tends to happen every spring after the period of 12 months…(!)
Summon: Introduce the band members
Orestis: Lead vocals
Jack: Lead guitar
Nick: Rhythm guitar
George: Bass
Sotos: Drums
Stavros: Keys, samples, backing vocals
Summon: Who writes the music? Lyrics?
George: Music, and lyrics as well, is a team responsibility. Usually we start building a song by an idea that a member brought to the rehearsals. Lyrics follow in the same way.
Summon: And where do the lyric ideas come from?
George: Any topic, literally…Social issues are the most common ground, we could say…
Summon: How many albums/CD's have you released?
George: None yet!! The upcoming album is our first one though we wish we are able to make a hundred in the future!!!
Summon: Tell me about some the songs on the latest CD?
George: The character of  the songs vary…We can mention "Gunpoint"which is the opening song and it is the result of an effort to represent the brutal face of war, giving it the equivalent power."5M 9K" is the last song of the album and it was an attempt to make our "magnum opus",in a way, feeling free to express our approach to our idea of a road song…
Summon: Do you have any side projects?
George: No..Something like that would occupy to much precious time…
Summon: Who are some of your musical influences?
George: We are influenced by bands like Slipknot, Deftones, Alice in Chains, Metallica, Korn and lots more from irrelevant genres.
Summon: Which current bands? 
George: We think that the previous answer will satisfy us for this one too…
Summon: What is the band like when you play live? 
George: We try to transmit our energy to the crowd and give a show that will make the viewer not regret spending his money to watch  us perform..Music itself takes care of the rest in general!
Summon: What was the best band you played with?
George: This question might be a little objective to answer but, based on a bands popularity, "1000 mods" might be it…
Summon: Have you guys ever played in another country?
George: Unfortunately not yet but this is one of our main objectives!
Summon: How big of crowd shows up at shows usually?
George: That depends on the type of each show..Participating in a festival could reach a few thousands..Playing in a club has to do with it's capacity mainly…
Summon: How is the crowd response when you play?
George: That depends on the type of each show as well! We think that a big factor is joining gigs that have a homogenic character. We have met warm and cold welcome like every band on earth ..
Summon: What is the scene like over in your country?
George: During the last years Greece has produced very talented metal musicians, in terms of skill especially…Fans are always hungry for shows and they can be very demanding too, so this helped bands popping up here and there…Metal music is still very popular and the evolution of the genre is constant.
Summon: What made you want to be in this band?  And if you weren't in this band what would you being doing now?
George: Our main motivation has always been playing all over the world making people happy attending our shows..This will never change…Now if the band was just a dream we would carry on with our jobs feeling miserable and blue! You only live once!!!
Summon: What does the future hold for the band??
George: We like to believe that fans will embrace our music and show up at our gigs. The rest is the fates job to deal with!!! We believe that trying hard and having a bit of luck is the golden combo! Finally we would like to thank your followers for reading this article and you personally!! Good luck!
Contact them at:
https://www.facebook.com/oydofficial
https://twitter.com/oneyeardelay