Lestat
"Arisen"
2012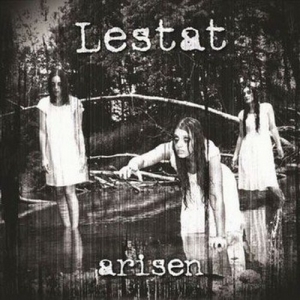 This is NOT my thing at all!  But surprising enough, I did not hate this.  What I am referring to is Lestat, a goth rock band from Ohio, and their release "Arisen".  The dreary vocals and minimalist approach to the music make for some real mood music.  I found it better to listen at night than day…..just makes sense!  Comparisons can be found in Depeche Mode, a touch of INXS (some of the vocals), and in some parts a "diet" Rob Zombie.
Tracklist:
1. Them
2. Awake and Watching
3. Midnight Toll
4. Arisen
5. Long Since Forgotten
6. Room 13
7. Red Light (Revisited)
8. Little Girl Lost
9. Sent from Hell
10. Nothing Left
11. Midnight Toll (Spinal Remix)
12. Hidden Track
https://www.facebook.com/TheBandLestat
Members:
EvanNave – Vocals/Keyboards
Susan – Guitars/Vocals
War – Bass
Scott – Drums
Rating: 7 out of 10
~Andrew
Lestat
"Arisen"
2012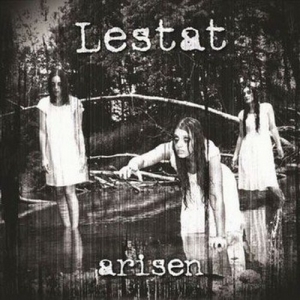 Lestat is a unique yet familiar band. With the mind numbing vocal tonations to the sometimes elaborate musical patterns this band entices the listener to explore their world. I heard some familiarities in their music to bands such as Depeche Mode to, an unfamiliar band to most, Switchblade Symphony. I enjoyed this but also heard some spots that could be improved. Over all I give this release a 7/10 and hope to hear more.
Tracklist:
1. Them
2. Awake and Watching
3. Midnight Toll
4. Arisen
5. Long Since Forgotten
6. Room 13
7. Red Light (Revisited)
8. Little Girl Lost
9. Sent from Hell
10. Nothing Left
11. Midnight Toll (Spinal Remix)
12. Hidden Track
https://www.facebook.com/TheBandLestat
Members:
EvanNave – Vocals/Keyboards
Susan – Guitars/Vocals
War – Bass
Scott – Drums
Rating: 7 out of 10
~Sandra