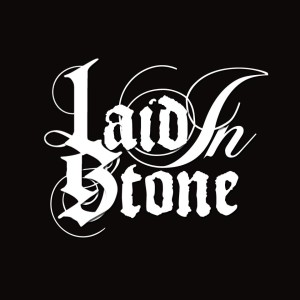 LAID IN STONE Metal's newest and hardest; Laid In Stone, was formed in late 2009 in the town of Oxford, Michigan, by Trent Heichel (guitars) and brothers Kyle (bass) and Danny (drums) Cummings. After an intense creative period spent writing and rehearsing original material, the trio recruited their high school friend and local vocalist Chad Rice, and set about taking Laid In Stone to the top echelons of the metal world.
This band – it's more than fair to say – hit the ground running. With their line-up not yet finalized and a mere two months before embarking on a self-organized and financed three month US tour, they welcomed Kelly Meadows (guitars) to the fold, and shortly thereafter, took to the studio to lay down two independent EP's.
While earning their stripes on the road, showcasing and developing their sound, Laid In Stone drew up plans for what was to become their debut album. Recorded with producer Don Debiase (Beneath The Sky, Forever In Terror, Black Veil Brides), the LP, entitled "The Perception of Power is due for release in Summer 2011.
Laid In Stone possess a unique and innovative approach to songwriting. A precision combination of heavy riffs, pounding bass, and hugely melodic choruses, with punishing vocal delivery and the kind of drums that hit your ears like a ton of bricks. At once forceful, yet totally engaging, expect no less than to be blown away by the band's forthcoming debut.
Having recently teamed up with Des Moines artist management company, The Inner Light Agency (ILA), Laid In Stone's commitment, ambition and sheer hunger has never been stronger. With a slew of dates lined up in support of their impending release, these guys are raring to go…and exciting times lie ahead for any (and all) self-respecting metal fans.
Watch and listen, Laid In Stone are metal history in the making. Get it while it's hardcore.