Into the Fire
From The Medicine E.P Official Lyric Video
Pavement Entertainment
Stampede PR
Release Date: 24th March 2017
By: Pagan Hel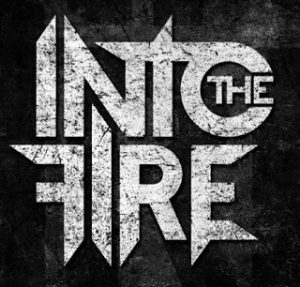 Into the Fire – Texas, Illinois, California
Links:
https://www.facebook.com/intothefiremusic
Genre: Rock
Biography:
American hard rock band Into the Fire, featuring vocalist Bryan Scott (The Union Underground), bassist Tim King (SOiL), guitarist Adam Zadel (SOiL), and Will Hunt (Evanescence), have just released a lyric video for their new single 'From The Medicine'.
'From The Medicine' comes from the self-titled, Into the Fire debut E.P and is a follow up to the single and music video 'Spit You Out'.
The group is planning to record new material and make touring plans for later in 2017.
Into The Fire's debut EP was released 22nd September 2016 via Pavement Entertainment and was engineered, produced, and mixed by Bryan W. Scott and mastered by James Murphy. The result can be best described as a raw and stripped down rock sound with modern elements. The digital EP bundle, containing 3 tracks and a bonus video, is available at digital and streaming outlets everywhere.
Drums for the tracks were performed by ex- Black Label Society drummer Craig Nunenmacher, who was unable to continue with the project due to family obligations. Long-time friend Will Hunt (Evanescence, Black label Society) was brought in to replace Craig on drums.
~~~~~~~~~~
Immediately when you hear the words SOiL, and Evanescence you know you are on to a good thing so it won't be surprising if this track gets the thumbs up. These guys have had the experience of producing some good albums along the way so are at an advantage straight away. However, they work very well together and created this lyric video that flirts with bouncing melodious flavours and infectious grooves.
The brutal riffs are contagious while the vocal strategy is catchy until the last note so all in all a very pleasurable video and track. There are no growls as such just clean singing however, it isn't always about the growls it's about creating infectious music and the band certainly seem to have captured the moment so well on this video. It isn't a new sound as such but you get carried away with its infection and groove, so there is potential room for a bit of diversity, however, it is robust and will uphold its place in the metal scene, just by the names of who are attached to it!
9/10
Line-up:
Bryan Scott – Vocals
Tim King – Bass
Adam Zadel – Guitar
Will Hunt – Drums