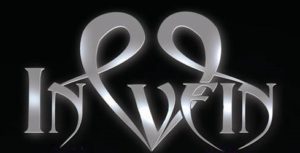 In Vein is a Gothic/rock band with industrial elements from Athens, Greece.
Their main influences are bands like The 69 Eyes, The Sisters of Mercy, HIM, Type O Negative, Sentenced and on the other hand Dope Stars, Marilyn Manson,
Rammstein and Deathstars.
They were 'born' during the winter of 2005 by Bloody Valentine and Angel Paul.  Then 4 more members joined the band to form the first In Vein line-up.
Their first concert was to support Charon and To/Die/For in their gig that took place in Athens on 29-9-2005.After that, the band changed 3 of its members and then continued to make gigs all over Athens.
In Vein have played in some of the most known live stages including A Club, Rainbow, Underworld, On Stage club, Stigma and also at DADAist where they
supported Elusive(2007) & Star Industry(2008)-a very old and well-known Gothic rock band from Belgium, and Death in June (Oct 2016).
On 2009 they supported Before the Dawn for their gig in Athens, which took place at DADA club. Except Athens, In Vein have also given concerts in Patra and Volos, two of the biggest cities in Greece.
Through the years their music style has changed a lot, but always in the limits of dark/Gothic music!
Every gig of  In Vein is a powerful live show, full of authentic Gothic/rock sounds and energy.