Greybeards
Cold December
New Single
Attitude Recordings
Stampede Press UK
Release Date: 2nd December 2016
By: Pagan Hel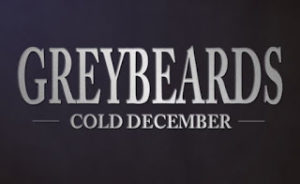 Greybeards – Gävle, Sweden
Links:
https://www.facebook.com/Greybeards
Genre: Alternative/Rock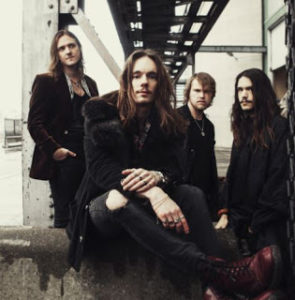 Biography:
"Since formed in 2012, Greybeards have been a hard working force of nature from Sweden. With the release of their debut album "Longing to Fly" and recent touring in Europe and China, Greybeards have proven themselves to be a jaw-dropping live act. Blood, sweat and tears are shed during their hard rocking, honest and energetic live shows!"
~~~~~~~~~~
With Christmas just around the corner, there are the usual Christmas songs being flung out to the general public in their droves, but this one caught my ear as being quite a good strong track. Unusual because the band do not have greybeards. In fact, only one of them has a beard and it is anything but grey, but not really surprising seeing as they are all around the 22 years of age mark! However, it is all about the music, not the beards or lack of them.
This is quite a powerfully melodic track that's lyrically as sharp as a knife. The beats own a rhythmic quality that is relentlessly captivating, and the harmonies are engaging and more than just an enticing stroll in a snow filled park.
The vocals possess a gravelly content and the power behind it is instinctively energetic and forthright. A commanding track that holds plenty of addictive catchiness and allows the listener to paint vivid pictures in their mind, as the song unravels.
2016 hasn't been the best of years with a lot of stars already vacating the big stage for the one in the sky and left us some strong legacies, but music will always continue, and Greybeards have already marked their territory and now paving the way for better things to come!
8/10
Members:
Olle Westlund – Vocals, guitar
Ingemar Mårtensson – Guitar
Simon Mojtahedi – Bass
Niklas Nironen – Drums