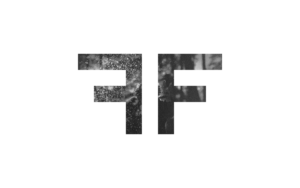 Summon: How did the band get started?
Alex: Liam and I had been in bands since our teens, and over the years we found ourselves getting excited by more and more diverse music. We decided to put a project together with no genre restrictions and see what happened, and after a few auditions we finally found Craig who shared the same interests and open-minded approach to music. We met up, had a jam, and the rest, as they say, is history!
Summon: What kind of music do you play?
Craig: Allsorts, although we're probably better described as a post-rock band with ambient influences.
Summon: How has the band response been?
Liam: People have been pretty supportive so far, which is awesome! We sat on the band for a long time and never really told anyone about it, so to finally get our name out there and show people what we've been up to is really cool, and we're humbled and super excited to hear people talking about our music and our little band.
Summon: Where did the band name come from
Alex: It was the last of a long list of rejected names! Band names are hard. It comes from a line in a Frightened Rabbit song, The Wrestle.
Summon: Introduce the band members
Band: Craig plays drums and sings. Alex plays guitar and sings. Liam plays bass, sings and plays some drums.
Summon: Who writes the music? Lyrics?
Alex: We all collaborate to write the music, and then I usually go away and throws words at paper to see what sticks. Although Craig and Liam are getting into writing some lyrics more now, so hopefully soon the answer will be all three of us!
Summon: And where do the lyric ideas come from?
Alex: It depends on the song, and what I'm thinking about at the time. I've never found lyric writing a particularly easy process – maybe in part because I'm not one of those profound people whose thought processes are fascinating, and maybe because I'm a bit of a perfectionist and I tend to judge my lyrics quite harshly – I don't know. Sometimes it's easier than others.
My only staple is that my lyrics have to mean something – I want the songs to reflect something and not just be words that sound cool together. Maybe it's a bit pretentious but if we're going to be singing and playing these songs for years, I want them to be a reflection on a time of our lives, or a feeling – I'd rather read a brutally raw, honest diary entry than a polished article, and I think that's my approach to lyrics. Hopefully other people get something out of them.
Summon: How many albums/cd's have you released?
Craig: Exactly none. Haha! We put out a digital single last year, but we do have our debut EP coming up for release soon, and we're already demoing for the second release.
Summon: Tell me about some the songs on the latest CD?
Liam: Well, they're the songs that formed us.  They went through many, many versions and revisions to get to be what they are today, and they've grown as we have. She Wanted Storms is the first song we ever wrote as a band, This Dark Water is the second, and Antares is the third. There were more songs after them, but it's strange how the first three songs are the ones that stuck and made it to the EP.
Summon: Do you have any side projects?
Liam: Not at the moment!
Summon: Who are some of your musical influences?
Alex: To name a few, Biffy Clyro, Karnivool, Dry The River, Elbow, Arcane Roots, Iron & Wine, Foals… it changes all the time to be honest. And that's the beauty of music – there's always more out there. We're always listening to and discovering new stuff that influences us.
Summon: Which current bands?
Alex: Well, as current bands go, I have a bit of a soft spot for The 1975. They're outrageous and sometimes a bit pretentious but I respect their artistic vision and their music is top notch. I don't think there's many bands that have released a 16-track debut album with that much musical diversity and had it catch the eye of the mainstream, and good for them.
Summon: What is the band like when you play live?
Liam: Loud, I guess! We haven't played live very much outside of the rehearsal space, something which we're set to change in 2017. We want to get on the road and promote our EP.
Summon: What was the best band you played with?
Alex: Wow, well that's a toughie. Years ago my old band played alongside a band called Jam Kids. Fuzzy bass led two-piece, think Royal Blood but with more screams and more energy. I'm not sure what happened to them but they were phenomenal live.
Summon: Have you guys ever played in another country?
Craig: Nope! Although that would be awesome – playing in Europe is a bit of a dream for us!
Summon: How big of crowd shows up at shows usually?
Liam: It's usually quite small at the moment – we're hoping that as time goes on we can increase our audience and see more and more sweaty faces singing back at us!
Summon: How is the crowd response when you play?
Liam: Well, people have usually been very complimentary and very nice. As I said we haven't really gigged much so we haven't had a massive response, but we've had very positive comments from people on our sound and songs, so that's a good start!
Summon: What is the scene like over in your country?
Alex: It's mixed but good fun – the UK is amazing for music and there are so many bands that are surfacing all the time, we're really grateful to be in such a diverse scene. Although it does make it hard to get heard as there are thousands of other brilliant bands who are also wanting to get their name out there.
Summon: What made you want to be in this band?  And if you weren't in this band what would you being doing now?
Alex: I wanted to make good music with good friends, and focus on enjoying ourselves. If nobody cared about us, we'd still be cooped up in the studio writing new songs that excite us, because that's what we love. So I guess if I wasn't in this band, I'd still be in this band. Woah. Paradox.
Summon: What does the future hold for the band??
Craig: More songs! More riffs! More gigs! More interviews! 
We're going to put out our debut EP later this year and then hopefully get out on the road, something we're really, really excited about. So hopefully we'll catch you somewhere on the road!
Contact them at:
https://www.facebook.com/fightfathers
https://www.instagram.com/fightfathers/
http://www.fightfathers.bandcamp.com
http://www.fightfathers.co.uk/SWS/