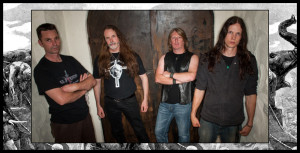 Summon: How did the band get started?
Rhett: I joined in 1989, after a few minor lineup changes. At this stage, the band was headed away from it's power metal beginings and was more influenced by the thrash metal that was around at the time. Vio-lence, Exodus etc.
Michael: Dave DeFrancesco and I advertised in the newspaper for a drummer and got Steve Moore and the band evolved from there.
Summon: What kind of music do you play?
Rhett: We've kind of come full circle and returned to what's more a power metal sound with more melodic vocals and guitar lines, but our thrash and doom influences still come through a bit.
Michael: It's definitely metal but I don't like to categorise it into specific sub-genres because you can hear from doom, power, progressive, symphonic, thrash, classic influences. We welcome inspiration from all types of metal and all types of music.
Summon: How has the band response been?
Rhett: We've had some really positive reviews, so it's been really well received so far. Good inspiration to continue on the next album.
Michael: The album has been getting great reviews especially in Europe.
Summon: Where did the band name come from?
Michael: A brain storming session! We were having trouble thinking of a name until Dave's girlfriend at the time Alex came up with Enticer. We've since found out that there was a band in the States operating around the same time in the 80s with the same. I also know there was a band in LA called "Enticier". I don't think either are still with us though.
Summon: Introduce the band members
Michael: Mick Keating on bass, Rhett McCoullough guitars and Mark Briggs on vocals. Most of the drums on the album were played by Robin "Frog" Stone with Allan O'Rourke on two tracks. Kamahl contributed the narration on March of the War Elephants and Craig Morgan helped out on some keyboards.
Summon: Who writes the music? Lyrics?
Michael: Rhett and I write our music and lyrics separately and then we get together and contribute any music or lyrical ideas if needed..
Summon: And where do the lyric ideas come from?
Rhett: I guess anything is fair game, I like to write in an ambiguous fasion, and let people make of it what they will, but sometimes it's something specific, like "We Fight" is about the vikings sacking France or "Wings of Steel" which is about space flight.
Michael: History, Sci-fi/Fantasy.
Summon: How many albums/cds have you released?
Michael: An EP "Ïnto Reality" in 1987 and a single "Dying Age/Reaper of the Earth in 1990". We recorded demos for an album in 1990/91 which was not released at the time but the demos have since been released through Quarterpipe Records. We relëased a single "Speak the Truth/Redemption in 2011 and now the album "Origin of Sorrow".
Summon: Tell me about some the songs on the latest CD?
Rhett: It's pretty diverse matter, vikings, space flight, revenge, madness, war. Something for everyone.
Michael: March of the War Elephants is about the Battle of the Hydaspes in 326BC between Alexander the Great and the Hindu King Porus. Its an epic three parts with metal combined with symphonic music and features narration by Kamahl. Life's Blood and My World are about exploitation of the poor and weak. Total War is based on the war on the Eastern Front in WWII. Slaughterous is about a futuristic battle drone.
Summon: Do you have any side projects?
Rhett: In around 2011 I started "Ulfhedinn" as a side project to work on. It sticks to mainly Norse and Celtic mythology. www.reverbnation.com/ulfhedinn
Summon: Who are some of your musical influences?
Michael: Black Sabbath, Metal Church, Megadeth, Rainbow.
Rhett: Iron Maiden, Overkill, Death, Dio.
Summon: Which current bands?
Rhett: Orden Ogan, Xandria, Dragonland, Parasite Inc, Arch Enemy, Stratovarious.
Michael: There's certainly plenty of great bands out there – I love Sorceror from Sweden and Dantesco from Puerto Rico. Behemoth are also a favorite.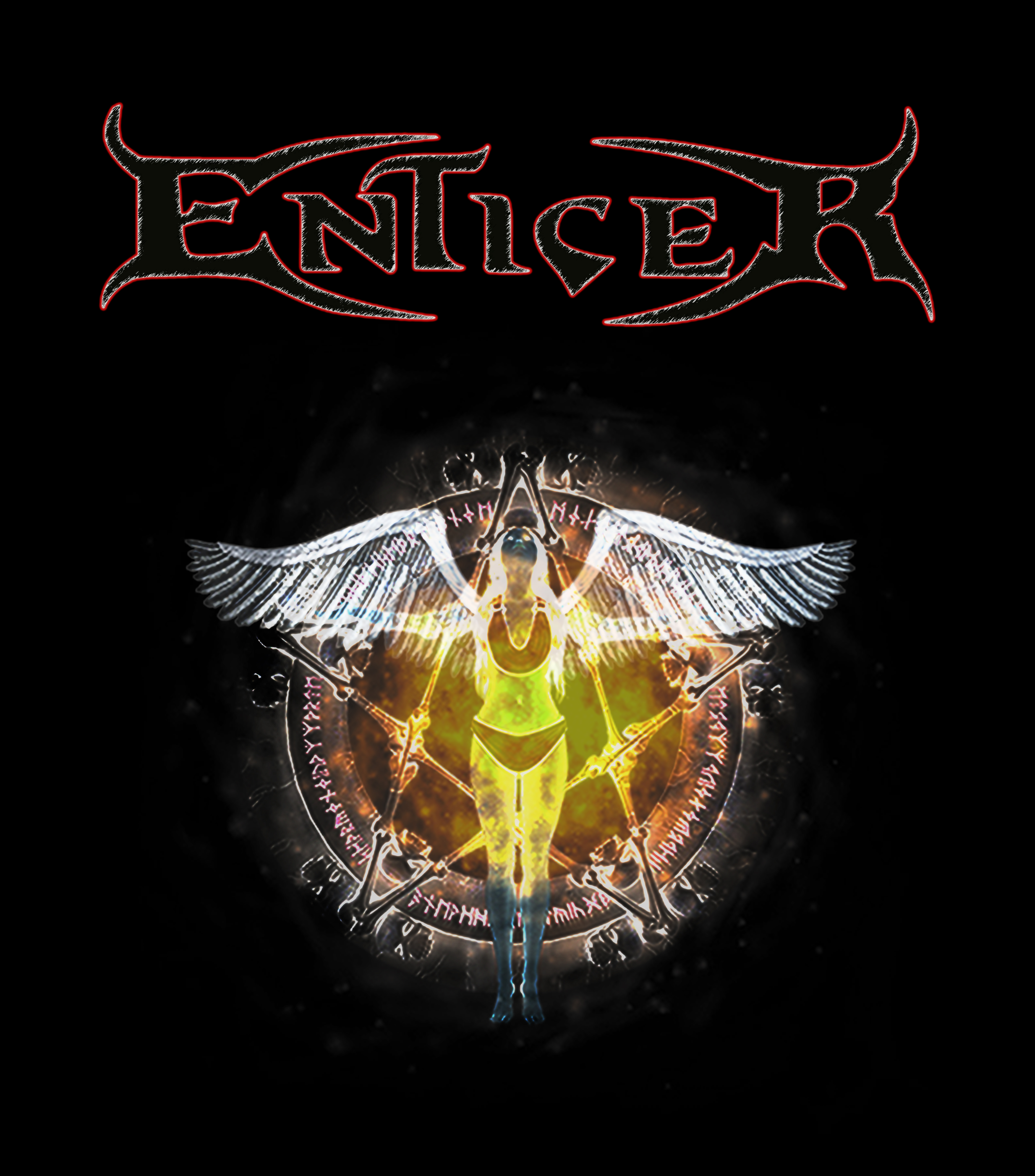 Summon: What is the band like when you play live?
Michael: We haven't gigged yet with this lineup.
Rhett: But never say never! If the opportunity arises, it would be great to get this stuff out there live.
Summon: What was the best band you played with?
Michael: We always loved to play with thrashers Addictive.
Rhett: I always loved playing with Frozen Doberman, fellow Sydney band.
Summon: Have you guys ever played in another country?
Rhett: Not yet…
Summon: How big of crowd shows up at shows usually?
Rhett: I think our biggest show was about 1,000 or so. With the original line up. The live scene in Sydney suffers a little from lack of decent venues for live music, but we get a lot more international acts these days.
Summon: How is the crowd response when you play?
Michael: We haven't gigged yet with this lineup but previously we used to pull some crazy enthusiastic crowds.
Rhett: Back in the day, it was very enthusistic, no major injuries to crowd or band thankfully..
Summon: What is the scene like over in your country?
Michael: International bands seem to pull a good crowd generally but local bands have a hard time. We are too isolated here in Australia.
Rhett: Agreed, like I said, lots more international acts, and every now and then a dedicated metal venue opens up, but nothing on the scale of Europe. Sometimes a bit disheartening, but the right line up/venue can be successful.
Summon: What made you want to be in this band? And if you weren't in this band what would you being doing now?
Michael: Love of music pure and simple.
Rhett: I grew up with Kiss, quite a spectacle. But when I heard Iron Maiden, I was like "ah ha! this is what I want to do." Enticer has always been my first priority, and while I might do side projects etc, it's a very satisfying feeling to be back. Like that old metal shirt you refuse to throw away…
Summon: What does the future hold for the band??
Michael: A new album this year or early next year.
Rhett: Currently in the writing process for the next album, the songs so far are shaping up pretty well, and while there is some more typical Enticer material, it's hopefully going to be a bit more diverse.
Contact them at:
https://www.facebook.com/pages/Enticer/172668496118274
https://www.reverbnation.com/enticer