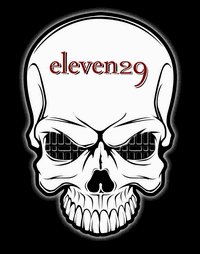 Eleven29 was formed in 2005 in central Florida.
Members Kinsey(vocals/guitar), Wink (keyboards), Jim Allen (drums), Steve Everitt (bass) & Shawn Marasco have been a driving force on the local Florida music scene & have traveled the country with various acts before coming together to create the best rock-n-roll you can find on the planet!
With intelligent lyrics & beautiful blistering music, Eleven29's live act is one of the most electrifying performances you will ever see with your glazed over eyes.
The guys gained national attention appearing on the soundtrack of the 2008 release of "National Lampoon's ROBODOC", and are currently working on the psychological thriller "Gripped".