Def Neon
Self-Titled
10 Track Album
Analogue Trash
Release Date: 25th November 2016
By: Pagan Hel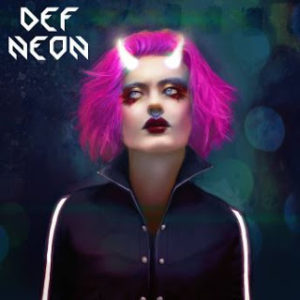 Def Neon – Wrexham, North Wales
Links:
http://bandcamp.analoguetrash.com/album/def-neon
Produced, engineered and mixed by Michael Harmina at Vic Studios, Wrexham, Wales.
Mastered by Jan Loamfield for X-Fusion Music Production, Essen, Germany.
Genre: Bass Music/Electronica/Synthrock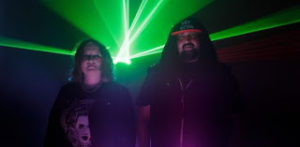 Biography:
"Hailing from Wrexham, North Wales, and DEF NEON are a band that fuses elements of rock, electro, synth-pop and bass music to create a sound that has been described by critics as energetic, intense and unique.
The band's infectious and accessible sound coupled with their engaging live performances across the UK has proven popular with live event organisers, club promoters and fans alike, leading to a number of headline shows, festival appearances and high-profile support slots for The Orb, 65daysofstatic, Death in Vegas, Pop Will Eat Itself, The Birthday Massacre, Syd.31, The Algorithm and Sonic Boom Six.
After signing a recording deal with Manchester's Analogue-Trash label in early 2016, DEF NEON are set to unleash their staggering self-titled debut album on the 25th of November 2016. Featuring 10 tracks and stuffed to bursting with their signature guitar leads, synth hooks and effortlessly memorable choruses, this is an album that is sure to impress new and existing fans of the band with its uncanny juxtaposition of contemporary electronics and classic indie rock sensibilities. Think The Gossip meets The Pet Shop Boys, or Peaches meets Van Halen!"
~~~~~~~~~~
It's very hard not to like this band, not that I would even try, being a lover of electro-synth music for a long time, and (even sussing out tracks on my keyboard from time to time) this album instantly grips and allows you to enjoy the intense severity of some engaging tracks, that can only be described as 'body obeying' those deep rumbles hit the gut and immediately the body spasms into a rhythmic pleasure.
If someone asked me what my favourite track was I would have to say 'DAMAGED' for its rancorous dance melodies, but each one has its own charisma and character. Emily's vocals are hypnotic while Michael's music just puts you into the dance zone.
——————————————————————————————-
"Feisty and energetic, it's enough to get the furry boot covers on and go dancing around the living room because you can't fail to be moved by the riveting and glorious aspect this album produces!"
——————————————————————————————-
The album has a constant presence that surrounds you and infects the senses in such a way that to disobey its expanding grooves would be an absolute sin! Revolving around bumptious melodies and a highly infectious rhythmical union Def Neon are showing signs of hitting the big time rather quickly!
Like a magnet, you are drawn to the volatile, and melodic seductiveness that are contained within the very core of its creation. Not deviating from its exhilarating endeavours it pounds the audial with pleasing sounds that are inescapable.
Feisty and energetic, it's enough to get the furry boot covers on and go dancing around the living room because you can't fail to be moved by the riveting and glorious aspect this album produces.
'Nightvision' holds a bit of dub-step which fills the track out superbly along with some amazing strings and of course not forgetting the important instrument the synth. 'Damaged' is a rugged track holding plenty of beats and catchy as. I feel like I am going to explode with the festering rhythms that are finding their way into my head like a burrowing insect and just infecting my soul, with utter muscular passion!
The rousing melodies haunt boisterously with nagging riffs and are very well musically endowed to say the very least.
There is something very magical about this album and for me, it is the catchiness, it just makes me want to dance the night away and thoroughly engage on all levels.
I am just a metal head with an eclectic taste in music I suppose, but I make no apologies for that!  Shut-up and get your dance shoes on!!
9.5/10
Track List:
Rotoscope
Destroy
Nightvision
Stand Aside
Jed is dead
Damaged
Chocolate
High Hopes
Winter
Stop
Members:
Emily Gresham – vocals and bass guitar.
Michael Harmina – everything else.