Courtesans
Better safe than Sober
5 Track E.P
Belle Epoque
Stampede Press
Release Date: March 2017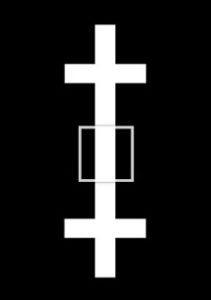 Courtesans – London
Links:
https://www.facebook.com/thecourtesans
Genre: Doom/Pop/Trip Hop/Rock/Metal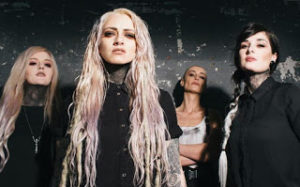 Vikki Frances, Sinéad Labella, Agnes Dominique Jones, and Saffire Sanchez
Biography:
"In a world full of bankers, hipsters, fanatics, politicians and keyboard warriors Courtesans are the equivalent of suicidal unicorns on smack, they are the jelly babies full of boiled bovine bones that children devour joyfully, they are the duck down you sleep on providing comfort that turns into memories of the last minute its original owner was alive. Their songs might make you feel like a diabetic on thirty doughnuts blended with the bittersweet feelings of a prisoner on death row having his favourite last meal. Their music is pop lying on the train tracks. The band have now completed their E.P. Better Safe than Sober which will be released in March 2017!"
~~~~~~~~~~
With a biography like the above, I just had to have a sneak peek and a crafty listen, not expecting much after seeing the word 'pop' appear in the band's genre, which curdled my stomach somewhat, however, these girls ooze captivating rhythms and Sinead's voice is just simply majestic. Not heard of an all-girl band in quite some time – going back to Rock Goddess and Girlschool, but Courtesans are quite the modern day girl band who play Trip Hop – not something I listen to on a daily basis, however as it is different and quirky it kind of appeals and I hate myself for saying so. But I also feel proud to admit that my musical horizons are again simply expanding and I am not in a rut music-wise. The band's tracks are really easy to sing along to and they do have that certain something that cannot be denied them.
Skilfully bold and brazen these women are a force to be reckoned with it seems. The diversity is remarkable from Trip Hop to Metal in the blink of an eye! They smoulder with unpredictability which is just fantastic as there is a surprise waiting around the corner of each track on the E.P, is it metal bedlam or is it rapturous chaos? You decide, but whatever it is, they ignite the senses effortlessly!
8.5/10
Track List:
Mesmerise
Feel the same
John Doe
Knowhere
The Tide
Line-up:
Sinead La Bella – Vocals
Saffire Sanchez – Guitar
Agnes D. Jones – Bass
Vikki Frances – Drums