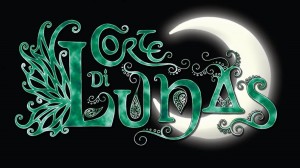 Corte di Lunas is an Italian Celtic Irish rock band, who has played in the biggest medieval and Celtic festival in Italy, such as Montelago, Triskell, Dumeltica, Mutina Boica, and more.
They have shared the stage with the main Celtic rock – folk metal bands, such as Corvus Corax, Rarefolk, Mortimer McGrave, Arkona, Elvenking, Folkstone, Cruachan, Diabula Rasa, and more.
They have released 3 albums: "Plaudite si più forte", the first one, acoustic and instrumental, with bagpipes and percussions. "Ritual" is more rock, it features a female voice. The last one "Lady of the Lake" is another evolution, with a more aggressive drum and heavy metal guitars, it has more ancient instruments, like didgeridoo and bouzouki, and it is collecting a lot of positive reviews.
Now, the concerts of the band are a mix of all of the three albums, that can be appreciated by the fans of rock, metal, Celtic, medieval and Irish music.