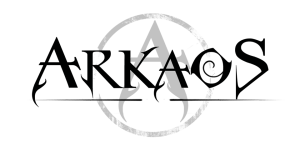 ARKAOS is a Chilean metal band founded in July, 2011. It's name was born from the union of the words "Arcano" and "Caos" (arcane & chaos), adding a K, just for the visual.
On January 4th, 2013 they launched their first single: Legend of the Scarecrow, and put it for free download on the website www.arkaosband.com. They also released a music video which had a very good response by the audience, media and websites.
Arkaos projections as a band are clear and concise, demonstrating their talent and their passion for music to the world, and to professionalize their music.