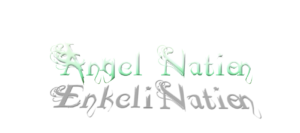 Modern Metal rockers, Angel Nation make their first new release in over 2 years with the Rock anthem 'Do It Anyway' on 23rd September in digital formats, with a special edition digipack CD available from Nuclear Blast Records coming on 30th September. 'Do It Anyway' was mixed and mastered by Jay Ruston & Paul Logus (Anthrax, Steel Panther). The single also features previously unreleased track 'Devil's Voice Inside' and a live version of 'Never Ending' for the debut LP 'Tears of Lust.
About Angel Nation:
Angel Nation was formed in 2011 in London by Finnish opera turned rock singer, Elina Siirala. Elina comes from a family of renowned classical musicians in Finland and was trained in classical music and opera. She moved to London to study in 2008 and began discovering new forms of music and fell for Rock & Metal. The band originally began under the name EnkeliNation (Angel Nation in Finnish) and was intended as an emotional outlet for Elina but soon developed into a full band.
After years of working the local London circuit, developing songs and performance, the debut LP 'Tears of Lust was released in 2014 to much critical acclaim. In the same year, the band played Bloodstock festival alongside bands including Megadeth & Saxon and embarked on a headline UK tour. In 2015, the band ventured overseas for a small tour in Finland as well as various smaller UK festival appearances. In 2016, the label Nuclear Blast took on the distribution of the Tears of Lust LP, which is temporarily out of stock, while the band focused on creating the new album. The first track to be released from the new album will be 'Do It Anyway' on 23rd Sept.
Elina Siirala – Vocals / keys
Julia – Bass
Lucas – Drums
Shadow – Guitars
Links
http://facebook.com/AngelNationMusic
http://youtube.com/EnkeliNation
http://tinyurl.com/zruth5d – (Do It Anyway, pre-sale link)