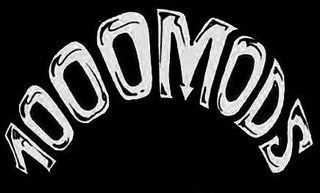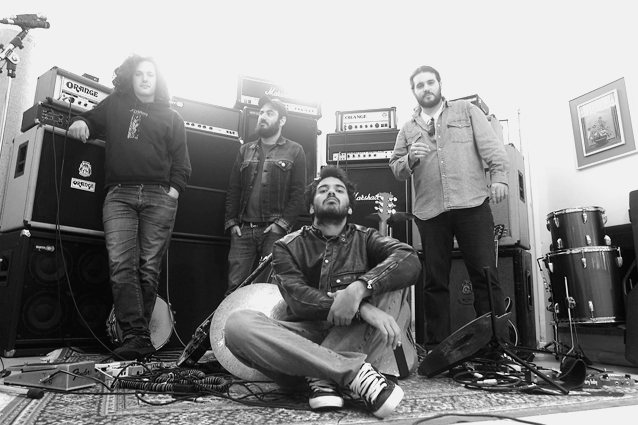 Summon: How did the band get started?
Labros: We were playing with different line-ups and band names. In July 2006, we decided to finalize the line up and start playing gigs and record our music.
Summon: What kind of music do you play? 
Labros: We play heavy rock. You can call it stoner, psychedelic or whatever. We don't like the music tags so much. For sure it's heavy, psychedelic and influenced from the 70s.
Summon: Where did the band name come from?
Labros: The band name is a funny translation of the village's name (Chiliomodi) that the band comes from. The word chilia in Greek means 1000 and we turned modi into mods. So we came up with 1000mods.
Summon: Introduce the band members
Labros: Dani G. – Vocals & Bass guitar
Giannis S. – Guitar
George T. – Guitar
Labros G. – Drums
Summon: Who writes the music? Lyrics?
Labros: Our music comes from jamming in our studio. So we write the music all together. Dani writes most of the lyrics, but the rest of us also try to contribute as well.
Summon: And where do the lyric ideas come from?
Labros: From everyday life. 
Summon: How many albums/CD's have you released?
Labros: We have released three EP's, one album and one split.
Blank Reality EP (CD, 2007)
Liquid Sleep EP (7", 2009)
Split with Wight (Tape, 2010)
Super Van Vacation (CD-2LP, 2011)
Valley of Sand EP (12", 2012)
Summon: Tell me about some the songs on the latest EP?
Labros: Our latest EP is "Valley of Sand". It comes on white 12" vinyl in an awesome silkscreen printed cover, from The Lab records. The A-side contains the 17 mins self-titled track, which has been recorded, mixed and mastered by Billy Anderson (Sleep, Neurosis, Melvins etc.). On B-side there are three live recorded tracks from our debut album.
Summon: Do you have any side projects?
Labros: We really enjoy jamming with friends from other bands, but at the time we don't have any side projects.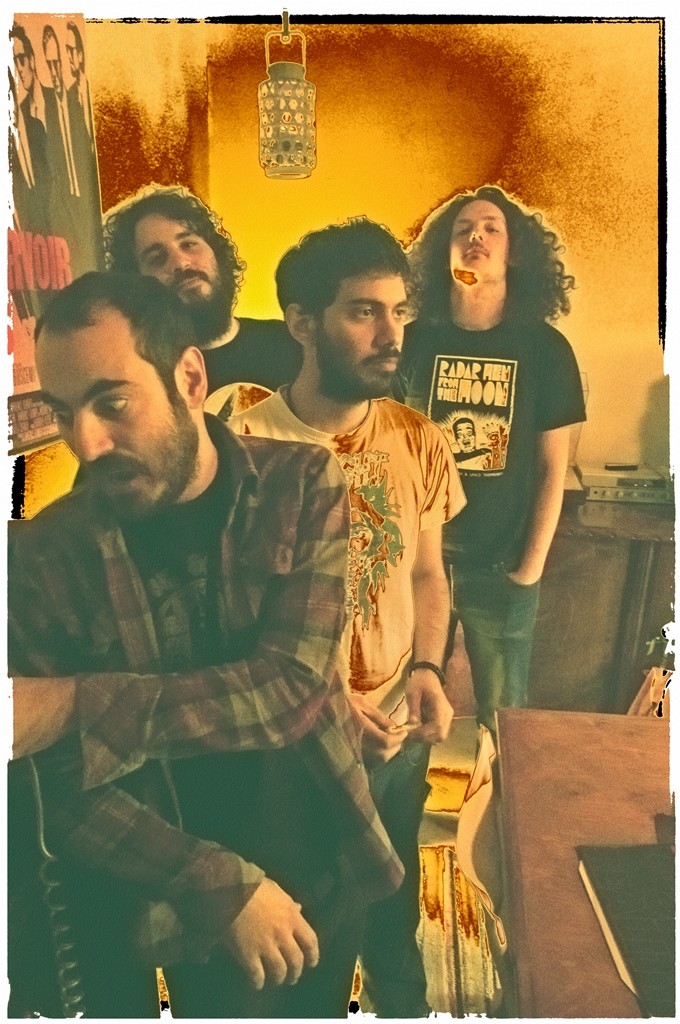 Summon: Who are some of your musical influences?
Labros: Our musical influences are from the 60s and 70s. Bands like Black Sabbath, Blue Cheer and MC5, are our main inspiration. Our sound is also heavily influenced by 90s bands, such as Kyuss, Colour Haze, Acrimony, Monster Magnet and others.
Summon: Which current bands? 
Labros: Colour Haze and Monster Magnet are still playing awesome gigs and releasing cool albums. We also like Sungrazer and The Machine from Netherlands, Wight from Germany and many others.
Summon: What is the band like when you play live? 
Labros: Full of energy, heavy, jammy!
Summon: What was the best band you played with?
Labros: My personal favorite was Colour Haze.
Summon: Have you guys ever played in another country?
Labros: Yes, we did our first European tour in October 2011, which lasted 35 days and we visited 12 countries. We also played last August at Aquamaria festival in Germany.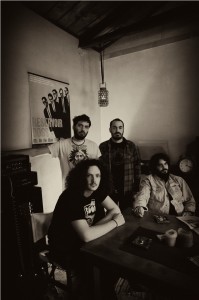 Summon: How big of crowd shows up at shows usually?
Labros: We have played in clubs with 10 people and in festivals with more than 1000 people. In Greece we usually play in front of 300-500 people.
Summon: How is the crowd response when you play?
Labros: Really warm and excited. It gives us strength to continue what we are doing!
Summon: What is the scene like over in your country?
Labros: The underground scene in Greece is really awesome. Too many good bands with really great albums that have already received the global attention that they deserve!
Summon: What made you want to be in this band?  And if you weren't in this band what would you being doing now?
Labros: I've known these guys since we were kids. We' ve started playing music all together during our puberty. I can't imagine having a band with other people. If I weren't in this band, I would probably just teach mathematics to teens, which is also my regular job.
Summon: What does the future hold for the band??
Labros: At the moment we are planning our second European tour for April 2013. After that we are going to focus on writing new material and maybe play in a couple of summer festivals.
Contact them at:
https://www.facebook.com/pages/1000mods/217284101582